La Presserie
LABEL DESIGN
MAIN SCOPE / EXTENSION OF PRODUCT LINE

---
---
CREDIT / LEAD DESIGNER AT DANIEL DUTESCO
THE CHALLENGE WAS TO APPEAL TO A NEW, YOUNGER AUDIENCE, WITHOUT ALTERING THE BRAND'S ESTABLISHED IDENTITY.

La Presserie is known for crafting some of the most delicious cold pressed juices & smoothies. Recently, they added a line of new flavours especially made for kids & teens.
FUNctional
TM
founder Bogdan Truta was commissioned by Daniel Dutesco to develop a graphic approach that would go beyond just adapting current brand assets to new flavours. The Doodle/Illustrative approach made the most sense when it came to not only the label design but also the redesign of their logo badge.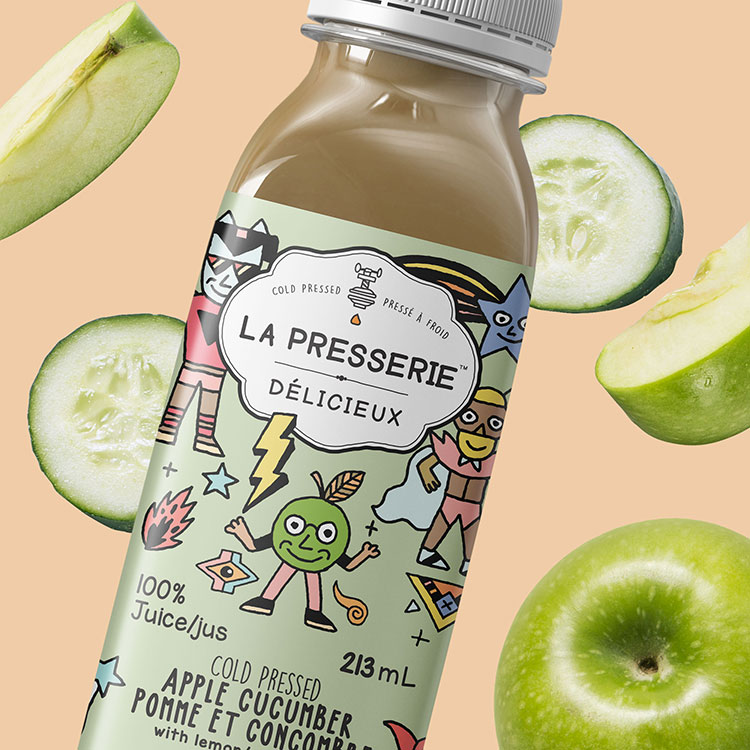 ---